… ruft uns Joe aus dem Grab zu – dreht er sich dabei um …?
Nowadays nobody (esp. those who haven´t been there when it happend) seems to have a clue what Punk was about.
It was not about music in the first place. It was all about attitude. "Marc Z.":http://onechordwonders.blogspirit.com/archive/2006/08/21/samedi-21-aout-1976-premier-festival-punk-de-mont-de-marsan.html 1995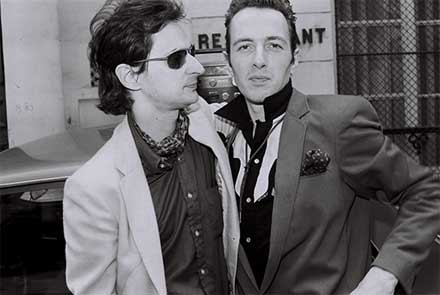 Photo: Marc Z & Joe S. by Catherine FAUX
Some years later – where do they have their stars ?